Winsome Wood Shaye 3-Piece or 5-Piece Set Dining Table with Slat Back Chairs
Available Options:

Piece of Furniture: 3-Piece Set: Dining Table with (2) Slat Back Chairs, 5-Piece Set: Dining Table with (4) Slat Back Chairs, Oblong Dining Table (Only), 2-Piece Set: Madison Slat Back Chairs

Material: Made of Solid Wood
Tabletop: Refined, Softly Curved Profile
Solid Legs with Distinctive Notch
Slat Back Chairs: Gentle Rainbow-Arched Backs and Comfortable Contoured Seats
Add a Welcoming Touch to Your Kitchen or Dining Room
Table Shape: Oblong
Weight Capacity: Table Top 150 lbs. and Chair 220 lbs.
Furniture Style: Transitional
Assembly Required
(W = side to side) (D = front to back) (H = top to bottom)
Dining Table Dimensions:
47-1/4" W x 29-1/2" D x 29-1/8" H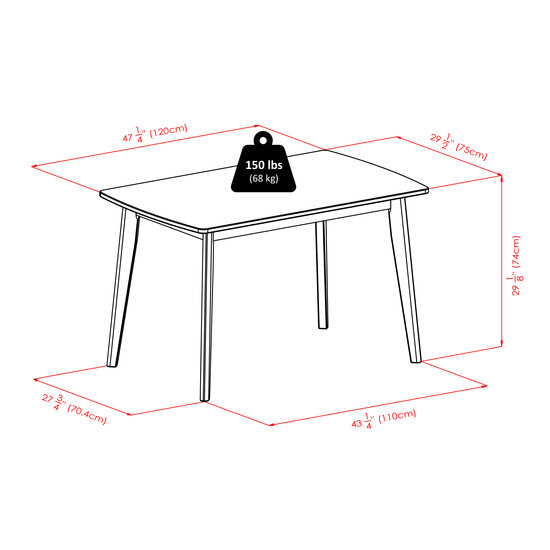 Madison Slat Back Chair Dimensions (Each):
17-1/8" W x 16-1/4" D x 35-1/8" H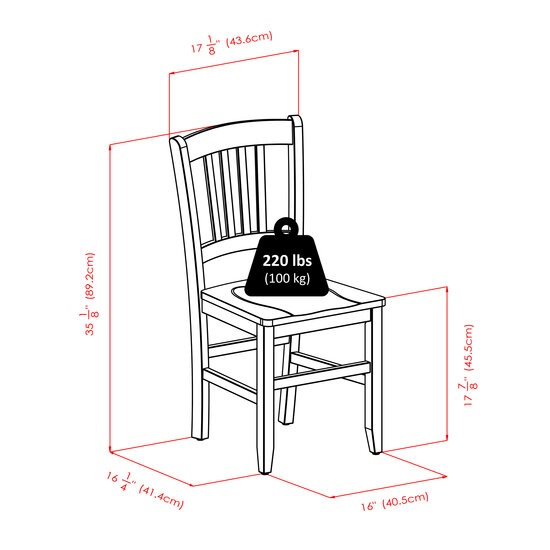 The Winsome Wood Shaye 3-Piece or 5-Piece Set Dining Table with Slat Back Chairs defines style and integrity of construction to your kitchen or dining area. The table's solid, tapered legs have a distinctive notch where they meet the frame that give it a unique, contemporary look. And the tabletop has a softly curved profile that adds refinement to the design. The set includes slat back chairs that have comfortable contoured seats and graceful rainbow arches that add a sweet touch to the traditional ladderback design. Both the table and chairs are made of solid wood for durability, and the walnut finish brings out the warmth of the natural wood grain. Assembly is required.
Ships via UPS/FedEx Ground

An Aoife Company LLC Store
6 Landmark Square, 4th Floor, Stamford, CT 06901
Tel: (203) 374-5425 Fax: (203) 373-0810
email:
support@kitchensource.com