(W = side to side) (D = front to back) (H = top to bottom)
Total Width:
2895mm (Actual Size) 114" (Approximate Size)
Total Height:
67mm (Actual Size) 2-5/8" (Approximate Size)
Projection:
42mm (Actual Size) 1-5/8" (Approximate Size)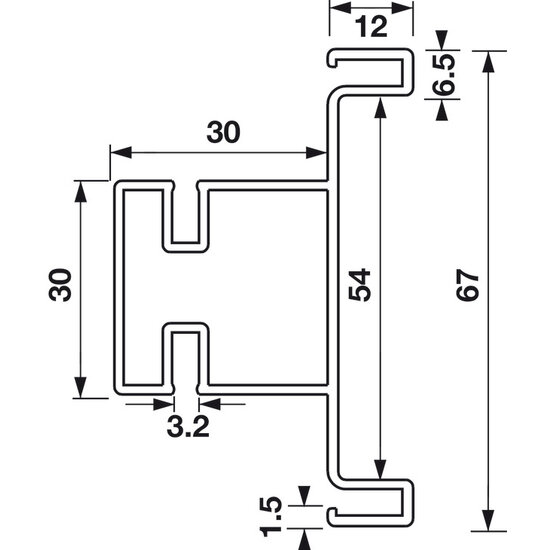 The Hafele Design Deco Series Venice Vertical Profile Cabinet Handle is here to redefine your space with a touch of Venetian flair. Say arrivederci to ordinary cabinets and hello to a taste of Venice. Get ready to turn heads and make a statement with this witty and sophisticated addition to your kitchen, bathroom, or closet. Prepare for compliments, because your cabinets are about to steal the show! Crafted from premium aluminum, the Hafele Design Deco Series Venice handle combines durability with a touch of Italian charm. With its impressive 114" width and 2-5/8" height, it's like having a slice of Venetian architecture right at your fingertips. But the real magic lies in the assortment of finishes available. Whether you prefer the classic allure of antique bronze or the contemporary chic of brushed stainless steel, there's a finish to suit your unique style and aesthetic. Installation is a breeze, thanks to the vertical profile design of the handle. Just a friendly reminder: mounting hardware screws are not included, but a quick trip to the hardware store will have you fully equipped in no time. It's a small effort for a big style upgrade.

An Aoife Company LLC Store
6 Landmark Square, 4th Floor, Stamford, CT 06901
Tel: (203) 374-5425 Fax: (203) 373-0810
email:
support@kitchensource.com