(W = side to side) (D = front to back) (H = top to bottom)
Total Width:
2500mm (Actual Size) 98-7/16" (Approximate Size)
Total Height:
40.5mm (Actual Size) 1-5/8" (Approximate Size)
Projection:
20.5mm (Actual Size) 13/16" (Approximate Size)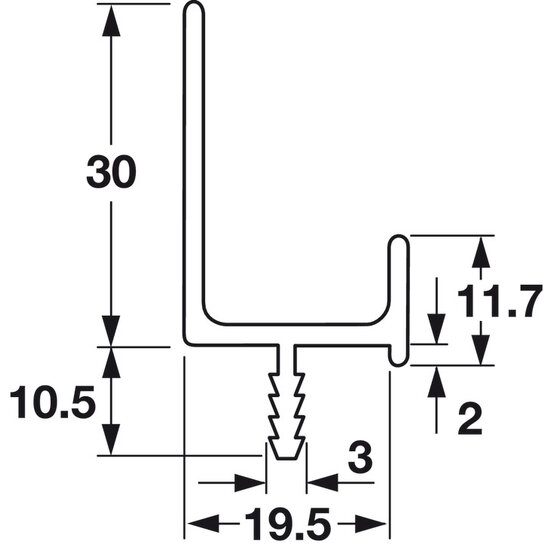 Introducing the Hafele Cornerstone Series Minimalist Extruded Continuous Handle, the epitome of sleek and stylish design for your kitchen, bathroom, or closet. This handle is all about making a bold statement with its 98-7/16" width and 13/16" depth—because why settle for ordinary when you can have extraordinary? Crafted from durable aluminum, this handle is as reliable as it is fabulous. But what truly sets it apart is the range of multiple finishes available. Please note that mounting hardware screws are not included, but fear not! With a little bit of resourcefulness and a quick trip to the hardware store, you'll have this handle securely in place in no time. Just think of it as a fun DIY project that will instantly upgrade your space.

An Aoife Company LLC Store
6 Landmark Square, 4th Floor, Stamford, CT 06901
Tel: (203) 374-5425 Fax: (203) 373-0810
email:
support@kitchensource.com