Aquatica Galaxy Built-In Rectangular Shower Head
Material: Stainless steel
Finish: Chrome
Shape: Rectangular
Installation Type: False Ceiling
Made in Italy
Designed with a Built-In, Bluetooth Music Player System
Creates A Cascade of Water for a Spa-Like Shower In Any Bathroom
Multi-Colored or Soft White LED Lighting System
On and Off Remote Control for the LED System
Designed to Keep Your Shower Interior Looking Contemporary and Timeless for Years to Come
Assembly Required
(W = side to side) (D = front to back) (H = top to bottom)
Showerhead Dimensions:
27-1/2" W x 15-3/4" D x 4-3/4" H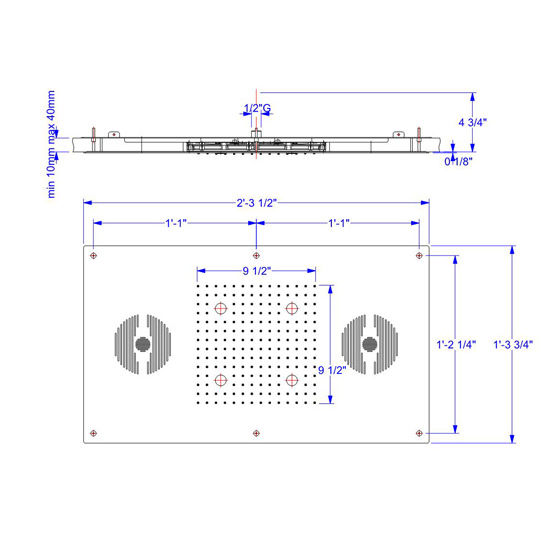 The Galaxy Built-In Rectangular Shower Head by Aquatica has been designed with a built-in, Bluetooth Music Player system and creates a cascade of water for a spa-like shower. This premium shower head which is recessed into the ceiling and is available with multi-colored chromotherapy LED lighting for that added relaxation effect. Designed to keep any shower interior looking contemporary and timeless for years to come, this built in shower comes with a 5 Year Warranty as well as an on and off remote control for the LED system.

An Aoife Company LLC Store
500 Bic Drive, Suite 103, Milford, CT 06461
Tel: (203) 374-5425 Fax: (203) 373-0810
email:
support@kitchensource.com